Floor Standing (Mosque ) AC, 48.000 btu, Cool Only | 46.000 btu, Cool & Heat
8,564.00 ر.س – 9,176.00 ر.س
Powerful Airflow
4 way distribution
Gold Fin
Inverter compressor 7 years warranty
Air flow up to 20 meters – 50 / 60 Hz
Description
Additional information
Warranty Information
Description
Quick response
The vertical cooling unit can reach a set temperature in a short period of time while providing powerful cooling. At the same time, the powerful heating function provides an optimal air flow angle, ensuring faster heating performance.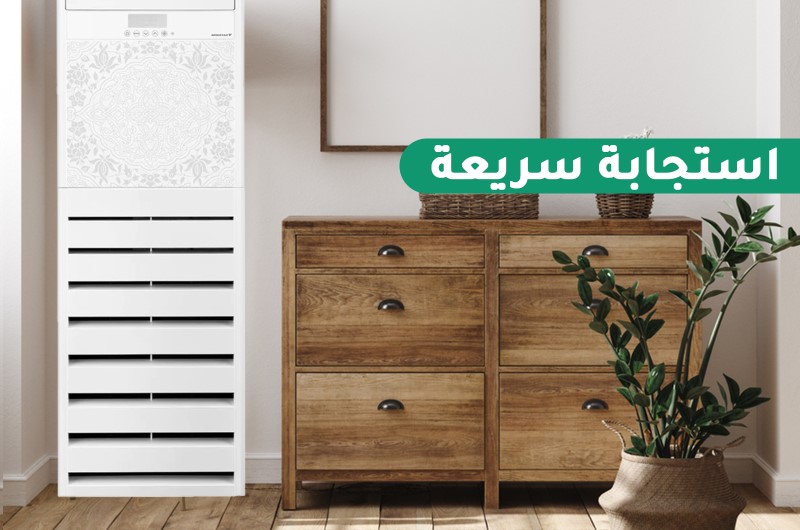 Strong airflow
With powerful air speed and volume, the airflow in this air conditioner can reach up to 20 metres, allowing for refreshing and comfortable cooling in much less time.
Islamic design
Religious Islamic art is usually characterized by the absence of forms and the extensive use of calligraphic, geometric and abstract patterns that perfectly harmonize with the decoration surrounding the design of mosques.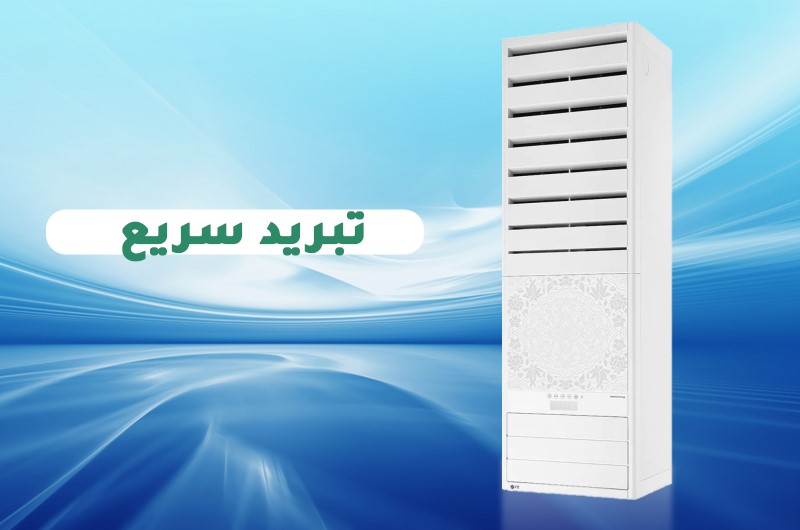 Powerful airflow and fast cooling
Enjoy the wind with 3D flow directions of up to 20m, which enables fresh and comfortable new cooling in a short time, and the powerful cooling function provides faster and higher cooling performance.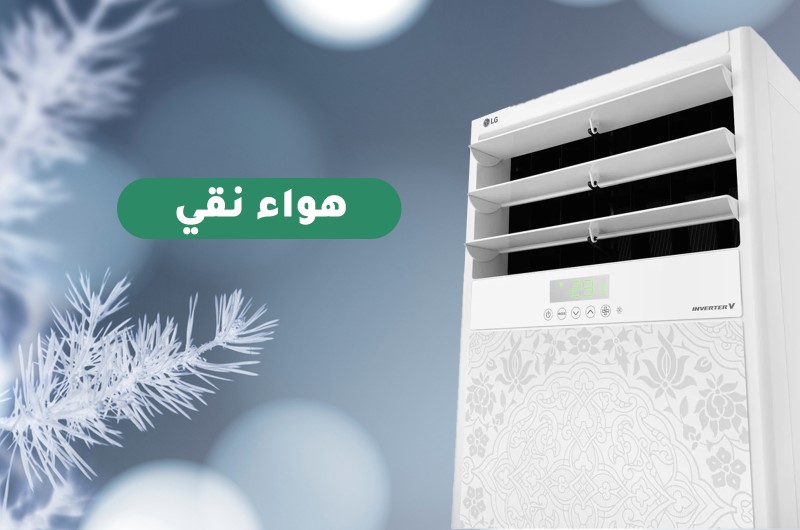 This air conditioner has a rating of 7.5 stars
child lock
temporary
Silent Night Mode
4-way auto swing
Flight mode
Additional information
| | |
| --- | --- |
| Weight | 93.5 kg |
| Dimensions | 95 × 136 × 33 cm |
| Type | Hot and Cold, Only Cool |
| Unit | 46.000 BTU, 48.000 BTU |
| Color | White |
| Compressor Type | Inverter |
| Installation type | stand alone |
| Air conditioning capacity | 13.51 kW 46,100 BTU/h |
| Cooling current intensity | 20.3 amps |
| The intensity of the heating current | 18.2 amps |
| Coolant type | R410A |
| Coolant tube length | 5 meters |
| Fan type | Round metal blades |
| Fan motor type | BLDC |
| Brand | LG |
| Industry | Saudi Arabia |
2 year comprehensive warranty
7 guarantee on compressor